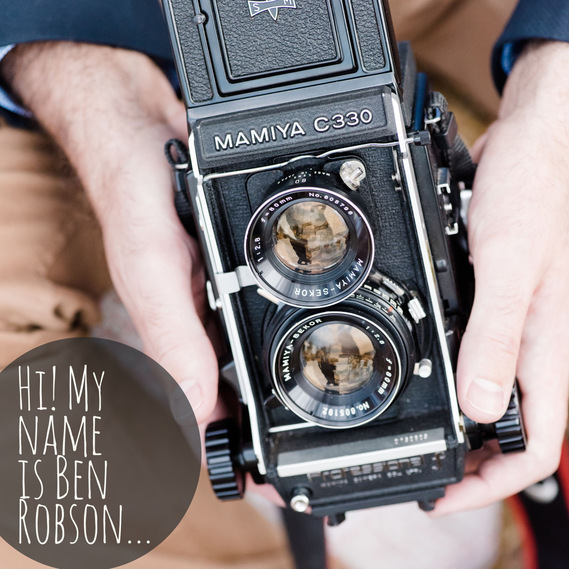 After something of a nomadic start to life, where I grew up in the Middle East and just about everywhere in England, from Durham to Egham and everywhere in between, I seem to have settled down in this beautiful and varied landscape that is North East Victoria, just a short hop, skip and a jump up the highway from Melbourne. It's nice here in Albury-Wodonga, although the winters could do with being a little warmer and the bushfires in summer aren't much fun. Oh, and I don't like the snakes.

But what I do love is creating something a little different, a little unique and something completely timeless. Using traditional film techniques, it's all about slowing down and finding those small, often overlooked moments and not creating pixels, but actually capturing little blobs of light onto something physical, something real but, somehow, just a little bit magical. Especially when you consider I use instant coffee to develop my negatives (more of this at some point in my blog).
So for a no fuss, relaxed and unique approach (coupled with the professionalism that comes with a 10 year career in the media), feel free to get in touch!
PHOTO: Georgie James Photography